Perhaps, most people have heard of the famous threesome dating app 3Fun. But you should think twice before using it because it has some serious security flaws. In 2019, this app leaked the personal data of more than 1.5 million users. In addition to the open-minded people you are looking for, many freaks on the internet don't need to know your precise location. So, you have to evaluate the dangers before you use it.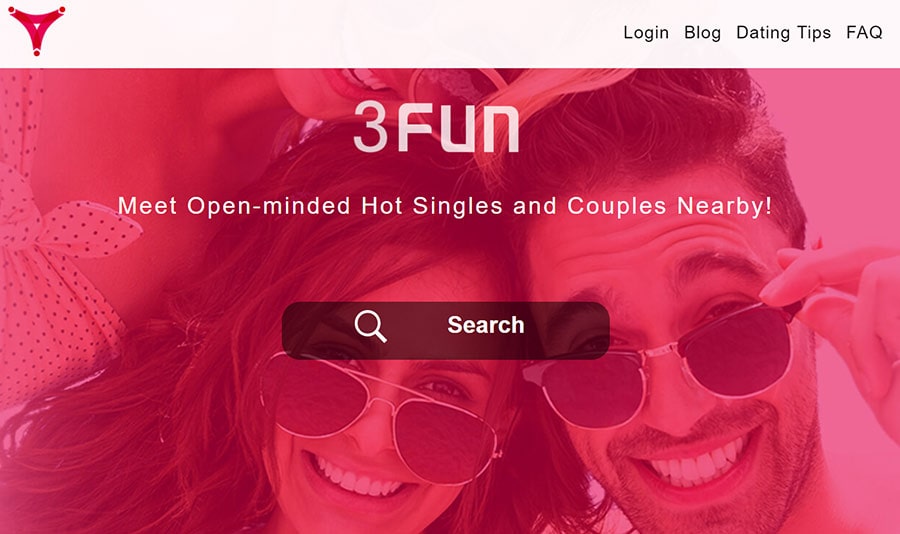 Summary of 3Fun Threesome App
Members:
more than 2 million
User base:
polyamorous couples, singles looking for threesomes
Pros & Cons
Pros:
Photos gesture verification system
Free chat
Easy to navigate
Private photos and ability to hide profile
Cons:
Paid messages if your profile is not liked
Found vulnerabilities in the app
Leakage of personal information
A lot of high-pressure and annoying users
Languages:
English, French, German, Italian, Japanese, Portuguese, Spanish
What Users Think About It
3Fun is used by threesome lovers and polyamorous people from across the globe. Most users consider it a good place to meet like-minded individuals who are not embarrassed to try new things and explore poly dating. Usually, members are open-minded enough to show their sexy photos in public and don't use the app's function to hide their profile and make it available only for their matches. But it doesn't really matter because vulnerabilities are already found in the app. So, whether you want it or not, your personal information can be exposed. People of different ages, who are curious about polyamory, claim they can't make good use of this dating app as the free trial is way too short, and it's hard to rate the functions.
Profile Quality and Visible Information
3Fun is famous for its photo verification system, ensuring that all users who have their photos verified are absolutely real. Therefore, there aren't many fake profiles. But you can easily get scammed while using this dating app in another way because your personal data is at risk of leakage, which is way more serious than chatting with a fake member. While you are exploring non-monogamy with 3Fun, you can't send unlimited messages to people who have not liked your profile. Moreover, you have to pay for those messages. Excluding the security issues, the quality of 3Fun profiles is not that bad. However, some people still feel insecure about trusting someone they have found on the internet for such intimate experiences as threesomes and polyamorous relationships.
What You Can Do with a Free Account
Free members on 3Fun are limited and can't take advantage of special features. As in many other dating apps, you can see their profile photo, age, and location. But as a free user, you can't pick too many preferences. While using a free account, you can choose distance and age intervals, but it might not be enough to engage in polyamory successfully. Users are familiar with the fact that there are many other online dating apps, which have superior features and provide better service for free.
Premium Extras Offered on 3Fun
There are some premium extras offered by 3Fun. Members think they can help them connect with more people in their area and find the best polyamorous partner. You can indeed send unlimited likes and like as many profiles as you want when you upgrade to VIP membership. But if you use the premium service, you can send messages to 5 different unmatched users per day. Only 5! Lots of users say it is ridiculous for a paid service. Maybe the only privilege while using VIP membership is the ability to control your profile and limit what users can see. But this will not be of much use to you when you are eager to start practicing polyamory.
Costs and Discounts
Subscribing for a 3Fun VIP membership will cost you $29.99 per month, $69.99 for 3 months, and $105.99 for 6 months. According to most people, this is very expensive for a dating app. Someone might say it is worth paying that much. After all, you are searching for a perfect polyamorous partner. But it is not like some other websites and apps offer more at a reasonable price. When it comes to 3Fun's paid membership, you can cancel your subscription if you are not satisfied with the service, but you should do it in the current subscription period. That is because they have the practice to charge automatically again.
How to Use 3Fun for Poly Dating
As regards polyamory, people tend to use popular dating apps like 3Fun. It is understandable because most of them don't feel comfortable talking about experimentation, threesomes, and poly dating. You can't really admit it in someone's face you want to do a threesome with them. That is why it is simpler to meet somebody online. 3Fun can be quickly downloaded from your Google Play or Apple Store. Yes, it is easy to use, but it is not the best app right now. Online dating is so advanced at present that you are likely to find better service. 3Fun might have a photo verification system, but it still has risks.
Best for Poly Dating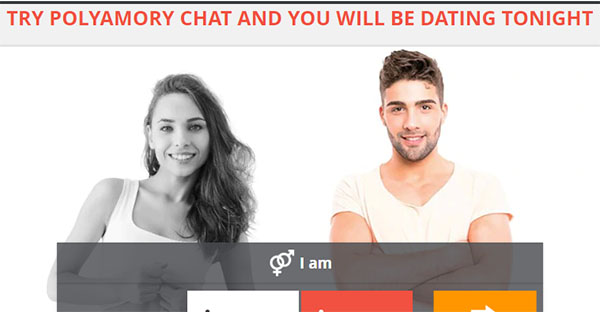 Frequently Asked Questions