Movies about polyamory are a relaxed, social and enjoyable way to explore this sort of relationship structure and learn from those stories – whether autobiographical or fictitious – and see what a relationship with multiple people might look like.
Are There Many Polyamory Movies?
Indeed, there are! Many people fantasize about group sex, having multiple partners, or are fascinated by faiths and cultures that allow numerous spouses or partners.
You'll find a range of media featuring polyamory, and it's challenging to choose polyamory movies that take a realistic view of how multi-people partnerships can work – rather than sexualizing or fetishizing the situation.
There are also TV series and non-fiction movies that are well worth a look if you want to explore the idea of polyamorous love a little further.
Which are the Best Movies About Polyamory?
Here are some of the top films featuring polyamory:
Professor Marston & The Wonder Women, a film from 2017
This movie is a biography or Dr. William Moulton, who created Wonder Woman (hence the name!). The story is about Dr. Marston's' relationship with his wife, as well as Olive Byrne. In terms of polyamory, the film broke the mold of portraying polyamory as one man with multiple sex partners, given that both women enjoyed intimacy between themselves.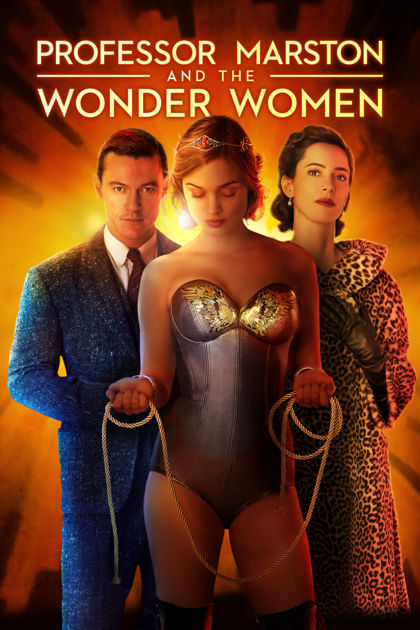 Originally a Spanish movie, Sex of Angels is a story about three young adults, one couple and their male friend. It touches on sexuality, love, and how to develop intimacy in a new way.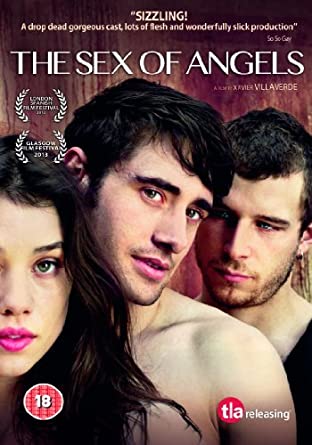 Love Songs is actually a musical, with three sections, each of which tells a different part of the story. The main character is Ismael, played by Louis Garrel, famous for playing characters with open relationships in French movies.
While the film isn't primarily about polyamory, it does show how multiple partner relationships can play out.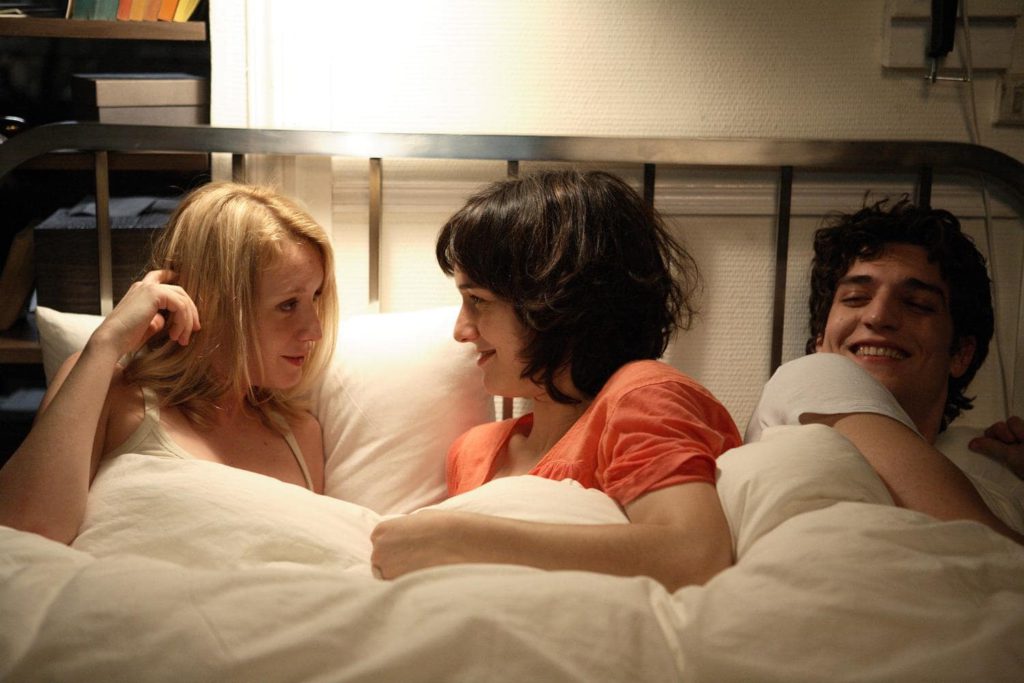 An erotic drama by Bernardo Bertolucci, based on Gilbert Adair's novel "The Holy Innocents". A young American named Matthew(Michael Pitt) comes to France to study French. There, he happens to meet twins Theo(Louis Garrel) and Isabelle(Eva Green), who share his passion for cinematography. They invite him over for a dinner with their parents. Twins then offer him to stay at their place while they parents are on a trip. What they don't expect is that this will lead to a chain of romantic and erotic events that will change their views on sexuality and romance forever.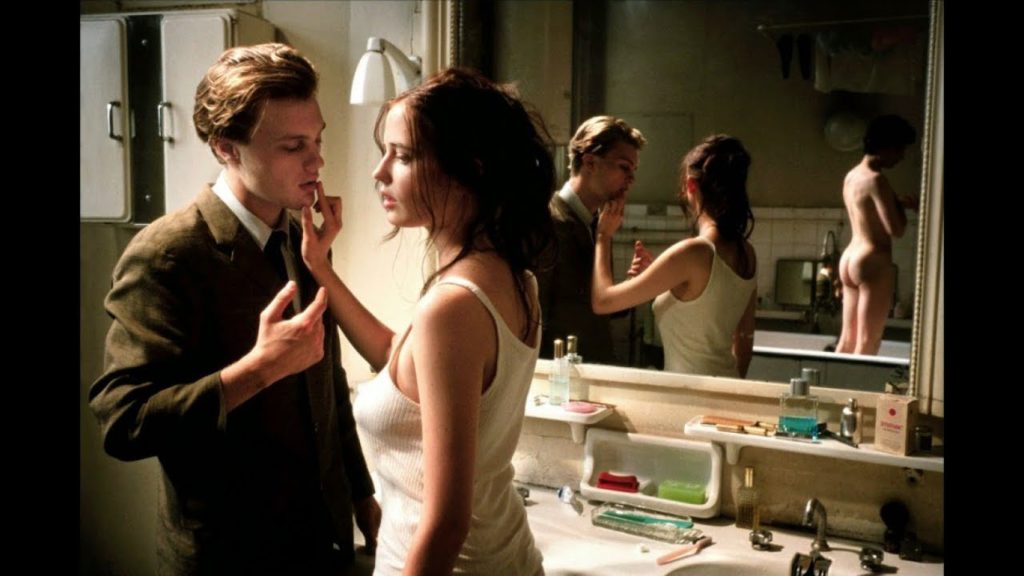 A comedy drama by the above-mentioned Louis Garrel, who is both the director and one of the leading actors of the movie, tells a story about a prisoner on work release, Mona that meets an insecure actor, Clement. Trying to make a move on her, he's asking for help from his friend, Abel. However, Mona seems to be more interested in Abel, than in Clement.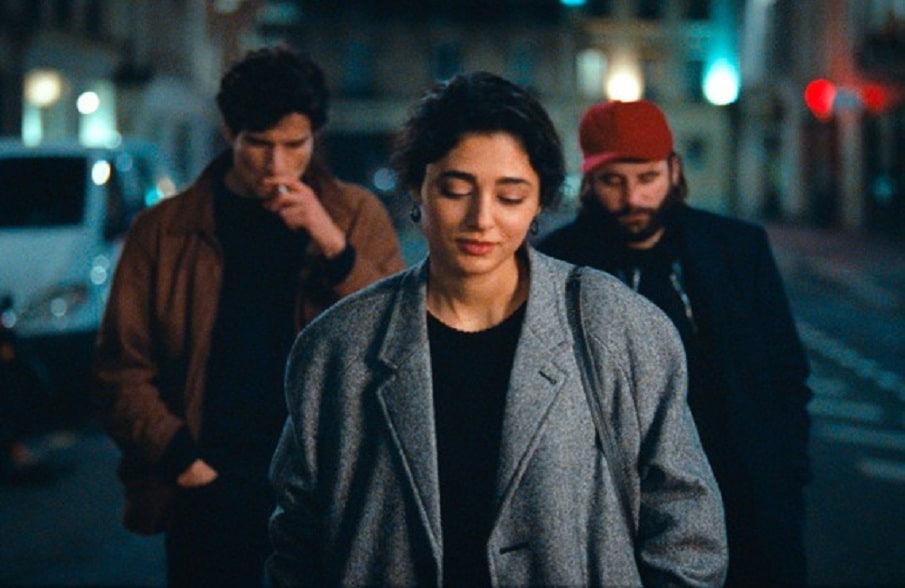 An American dark-comedy drama TV series featuring 3 separate stories about 3 different women and their struggle in relationships in different timelines. One of the main protagonists (from the modern timeline), Taylor Harding is a bisexual, feminist attorney in an open marriage with Eli Cohen, a screenwriter. Having a hard time with her partner, she finds comfort in relationship with another bisexual woman, Jade. However, they eventually find themselves in a love triangle.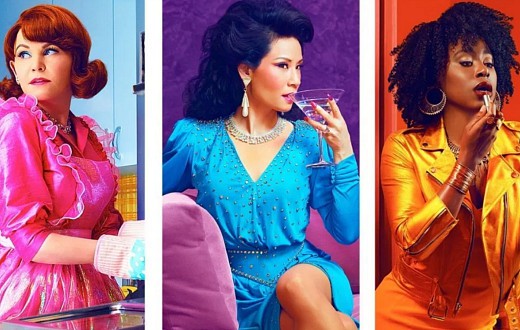 A melodrama by Xavier Dolan tells a story about a gay man Francis and his old friend Marie, both of whom fall in love with a man called Nicolas. Innocent and platonic relationship between the three of them eventually transforms into rivalry between Francis and Marie. The plot is interesting from the perspective of gay, bisexual and heterosexual love triangle.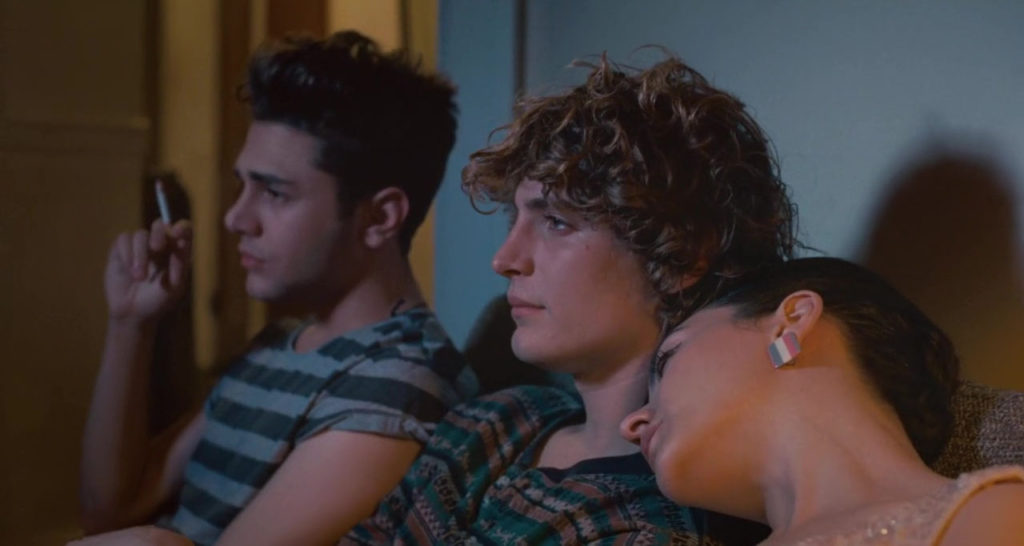 And that's the end of our best polyamory movies list. There are dozens of other films, TV series and documentaries that show all sides of poly relationships – both positive and negative.
Try These Sites for Poly Dating